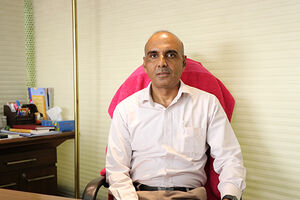 It is a matter of pride for me to serve Indian citizens through a very innovative initiative by Government of India to provide a stable, highest quality and most affordable internet infrastructure.
NIXI is a group of dedicated professionals who are committed to provide services which are either best or close to best. We at NIXI also want to excel ourselves in contribution in the policy frameworks at International level.
We at NIXI desire that every one of us either in urban or in rural area, literate or illiterate, English speaking or non-English speaking should be able to consume and utilize internet technology equally and on an inclusive way.
I wish that India should remain in the leadership position in internet space. You are an important and critical part in achieving this goal.
I will be very happy to receive your criticism, feedback and suggestions which keep us motivated to achieve higher and higher.
With Best Wishes,
(Dr. Devesh Tyagi)
Chief Executive Officer (I&C)